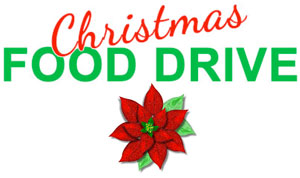 This Christmas season, the St. Theodora Sisterhood will be supporting families in Scarborough with a Food Drive and Christmas Box Program. We will be collecting non-perishable food donations as well as every day family essentials in supporting disadvantaged families through the East Scarborough Boys and Girls Club.
Please drop off your donations in the Coat Room at St. Nicholas Orthodox Cathedral into the dedicated boxes provided.
We will be receiving donations until Sunday December 2nd.
If you have any questions, please call or email the Parish.
Fill a Box
A box provides families with every day essentials.  Here are some suggestions:
* Toothbrush * Lotion * Dish Cloths * Toothpaste * Deodorant * Aftershave
* Baby Wipes * Diapers * Soap * Comb/Brush * Hair Ties * Socks
* Dental Floss * Razor * Dish Soap * Hats & Mitts * Shampoo * Conditioner
* Nail Polish * Nail Polish Remover * Shaving Gel * Shaving Cream
Food Drive
Non-perishable food items that can be donated include:
* Peas * Corn * Green beans * Sugar - 1 kg * Ketchup * Crackers
* Flour - 2 kg * Rice * Oil - 3 L * Tomato paste * Pancake mix
* Syrup * Jam * Pasta * Pasta Sauce * Peanut butter - 500gm
* Salad dressing * Tea * Coffee * Canned fish (tuna/salmon)
* Beans (canned / bags) * Oats * Cornmeal * Cereal (not sugar coated)
* Mac & Cheese * Granola Bars * Canned Soups